March 2015: Trailer (8 x 2,5 m).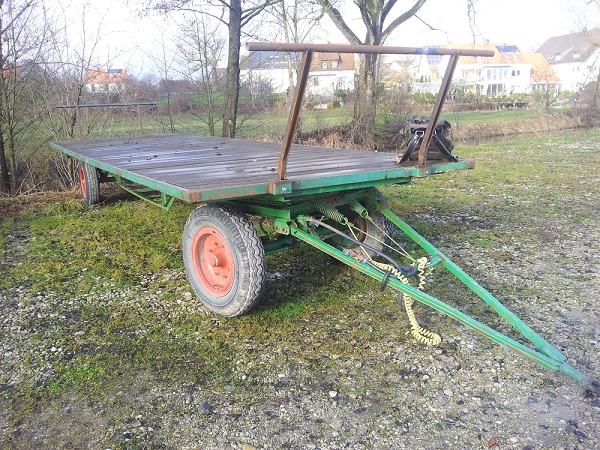 March 2015: Preparations for the foundation.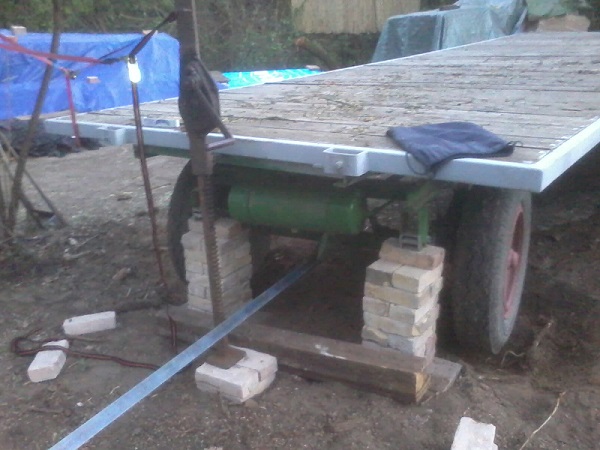 April 2015: Installation of the floor: thermal insulation with hemp-jute combination (8 cm) and wood fibreboards (3,5 cm)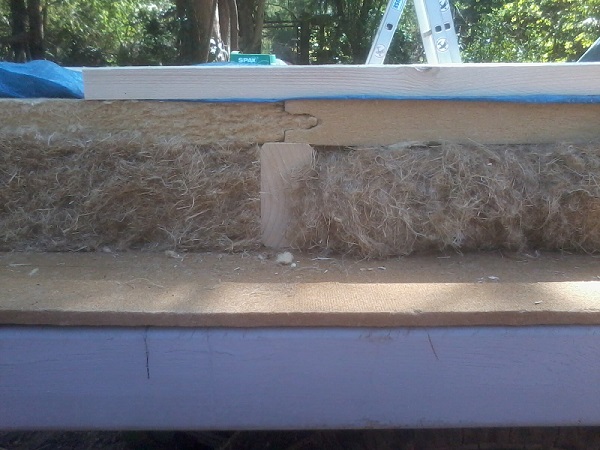 May 2015:
Skeletal structure.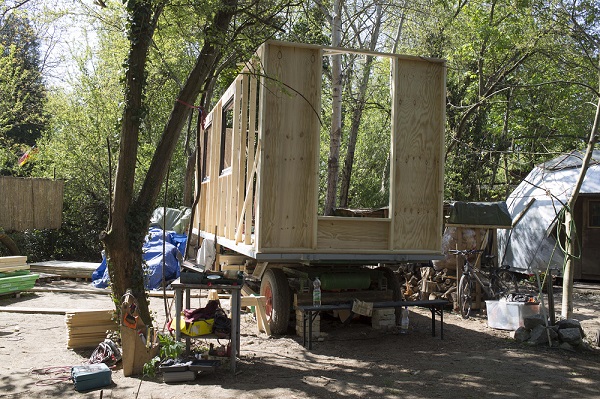 May 2015:

Bracing through wood fibreboards (outside) and french pine (inside).
May 2015: Installation of windows, terrace door and pedestal for the bed.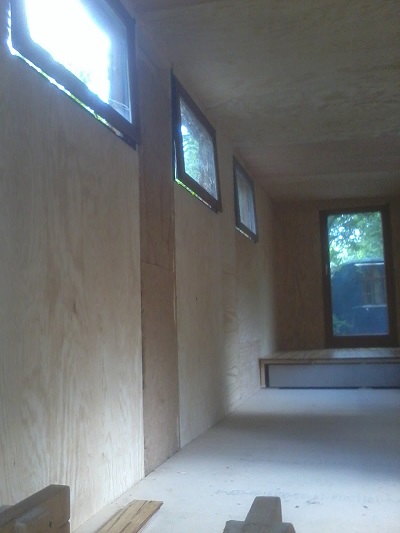 May 2015: Roof with sheet metal.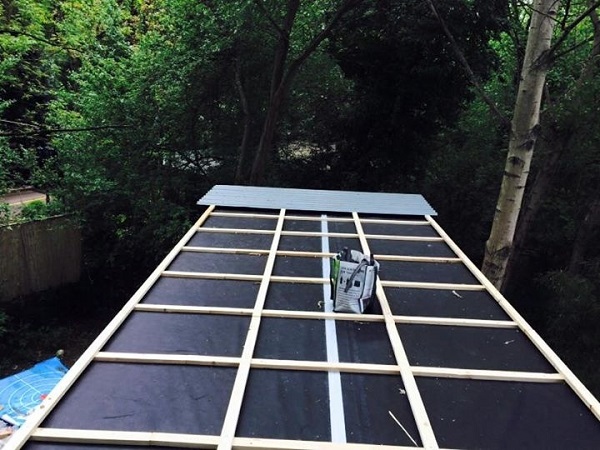 May 2015: Terrace contruction and finished facade (larch tree).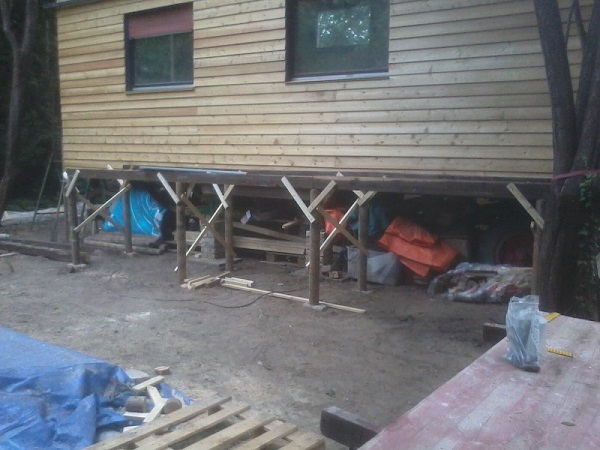 May 2015: Stairs.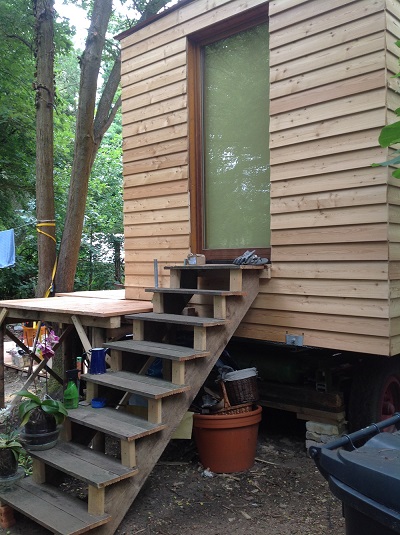 May 2015: Massive entrance door (oak).

Rain gutter and rainwater downpipe.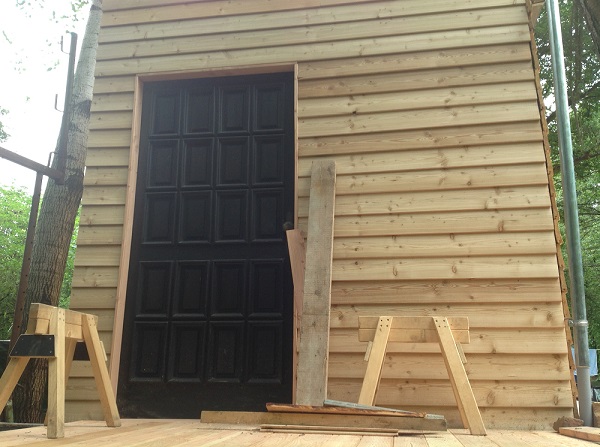 June 2015: Official opening.

Finished terrace

(oregon pine). Electricity through solar panel.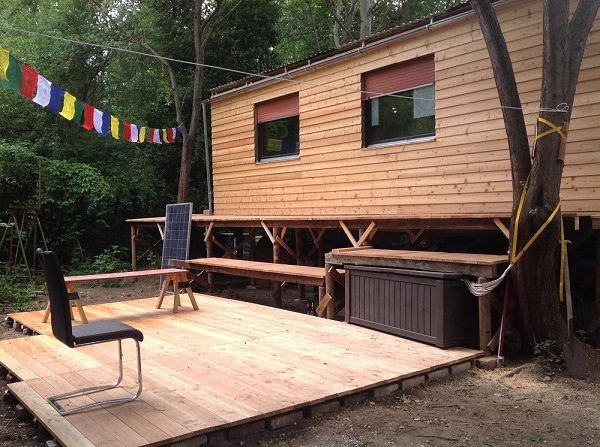 June 2015: Finished interior furnishings with bamboo parquet.